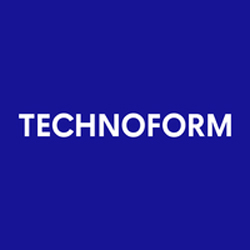 Machine Operator
Sorry, this job has expired.
Twinsburg, OH
Paid personal time, Paid holidays, Paid vacation, 401K / Retirement plan, Disability Insurance, Life Insurance, Health Insurance
Technoform is now looking for an experienced Machine Operator.

Qualified candidates should have a mechanical background working with various machines. Knowledge of shipping and receiving procedures is also a plus.

Why join our team?
• Competitive compensation package commensurate with experience and educational background.
• Emphasis on work/life balance.
• You'll enjoy a diverse range of tasks on a dynamic team.
• You'll have personal as well as specialized development possibilities in a growth-oriented company.

• High school diploma or GED
• 2 years of experience in a manufacturing environment is preferred, but not necessary.
• Experience with quality control; ISO experience preferred.
• Experience working with winding and packaging equipment.
• Experience with Microsoft Word and Excel preferred.
• Tow motor experience.
• Mechanical background.
• Prior participation in a Six Sigma or Lean Project is a plus.
• Must possess a commitment to continuous improvement.
• Strong work ethic with the ability to work in a fast-paced environment.
• Detail-oriented.
• Dedicated and able to support multiple processes.
• Entrepreneurial nature: self-directed, goal-oriented, customer-focused.
• Mathematical aptitude.
• Reliable and punctual.
• Dedicated team player with a willingness to learn new processes

• Operate finishing equipment for the process and preparation of shipment of custom plastic profiles
• Service, repair, and operate finishing equipment
• Initial line set up and changeovers following posted schedule
• Package finished goods to meet product specifications
• Responsible for detailed completion of all online, QC and production data reporting
• Perform a variety of mechanical and physical testing required per product specification
• Perform quality assurance using calipers and other measurement processes
• Maintain and repair equipment, tools and work area as scheduled or as needed
• Communicate and cooperate with fellow employees to maintain quality, operational efficiency, and safety metrics
• Maintain order and cleanliness in all work areas through 5S and LEAN manufacturing methods

• Create solutions to address production and efficiency-related issues.
• Deal with unexpected issues and change constructively.
• Ability to frequently walk, stand, and lift.

• 2nd shift: Monday-Friday, 3pm-11:30pm.

We are an Equal Opportunity Employer.
13650